Food and Beverage Manufacturing
Our food and beverage manufacturing plants will transform raw agricultural materials into products for intermediate or final consumption by applying labor, machinery, energy, and scientific knowledge. Some products may serve as inputs for further processing (such as syrup for manufacturing soda). Because intermediate inputs (primarily agricultural materials) account for a relatively large share of food and beverage manufacturers' costs, value added in food and beverage manufacturing will represent a slightly smaller share of value added in all manufacturing.



Meat processing

Meat processing will include livestock and poultry slaughter, processing, and rendering, and will be the largest single component of our food and beverage manufacturing. Other important components include dairy, beverages, grains and oilseeds, fruits and vegetables, and other food products. Meat processing is also the largest component of the food sector's total value added, followed by beverage manufacturing.

Company brands
Its breakfast cereals include:
Blue Crane Berry Mix™
Berryblue™
Berryred™
BerryGreen™
Berry Wheat Mix™
Cocoa Mix™
Cinnamon Toast™
Fiber Strong™
Blue Flakes™
Chocolate Mix™

Honey Nut Mix™
Blue Crane Crunch™
Raisin Mix™

Blue Crane Variety™
The company's baking-goods brands include:
Indwe Flour™
Hilda Baking Flour™
Quick-Roll™
Ouma Meel™

Blue-Crane Snack™

Indwe Snack ™

Stanbury™

BerryMix™

It also produces Fruit Snacks, including Tropical Fruit and Fruit Roll, and Fruit Mix.
The company's grain-snack brands include:
Blue Crane™
Asian Mix™
Stanley Farm™
Garden Fresh™
Nature's Choice™

Energy bars™
Ice Cream - Del-ice Cream

The company's meal products brands include:
Joyce & Jane™
Better Green™
Blitos
Joburger™
DollarBrand™
Wanita
It also produces ORGANIC FOODS, including Stanley Farms and Indwe Choice.

Other company brands include:


Khoisan™
Havana™
Ubuntu Beans™
Best Yogurt™

Private Label Products & Services




Private Label may be an extremely profitable business for companies or corporations commanding an important share of the market with certain products that enjoy a high customer recognition. Private label goods and services will be available in a wide range of products from food to cosmetics to web hosting etc. They will be positioned as lower cost alternatives to regional, national, or international brands. However, some private label brands will be positioned as "premium" brands to compete with existing "name" brands.Consumers neither avoid nor seek out particular brands, as long as the product fulfills their desire for something other than the usual fare. In such a brand-neutral environment, shoppers are increasingly reaching for private label.


Advantages of private label brands



Private label brands are those offered by retailers. There are various advantages for the retailers to go for private label brands. The advantages include:
Control over pricing of the product/service,
Put forth own ideas on marketing plans,
Create personalized image which in turn leads to higher customer loyalty,
Higher control on production, marketing, distribution and profits,
Give their own inputs, additional materials, logos, tag lines, etc.
Customer's changing preference - drive towards private label products.
These brands help create a personalized and unique brand for retailers. Retailers with pretty good private label brands will be able to create better sales opportunities for themselves. They can build value and recognition from the customers. Private brand products allow retailers to differentiate their products from competitors' products, and provide consumers with an alternative to other brands.


BLUE CRANE SUPERMARKETS™
Your certified organic grocery store!

Quality Standards


We're dedicated to helping you make informed choices. Our business is to sell the highest quality foods we can find at the most competitive prices possible. We evaluate quality in terms of nutrition, freshness, appearance, and taste. Our search for quality is a never-ending process involving the careful judgment of buyers throughout the company.




Seafood Quality Standards



Whether it's wild-caught or farmed, fresh or frozen, everything in our seafood department adheres to our Quality Standards, which are the highest in the industry.




Meat and Animal Welfare Standards



We're dedicated to helping you make informed choices about the food you eat. It's often easy to forget that the burger, steak or drumstick on your plate was once an animal. How was that animal raised?




Organic Food



Organic integrity of sources (verifying that organic ingredients are indeed organic)
Truth in labeling (making sure the food being produced is labeled accurately)
Prevention of contamination of any kind
Prevention of co-mingling (ensuring that non-organic ingredients don't mix with organic ingredients)
Verification that cleaning and pest control procedures do not leave residues or compromise organic integrity
A Guide to Healthy Eating
Focus on Whole Foods
Any food in its most essential, pure and basic form: an asparagus spear, a lemon slice, a scoop of quinoa or a fillet of salmon. Whole foods are the best ingredients for creating tasty and healthy meals, and diets loaded with whole, unrefined and unprocessed foods may help keep you healthy.
Tips for success:
Choose whole, fresh, natural, organic, local, seasonal, unrefined and unprocessed foods.
Eliminate artificial flavors, colors, preservatives, sweeteners and hydrogenated fats from your diet.
Eat Lots Greens
Every diet can benefit from a focus on plant-based foods. Begin to reconfigure your meals so that the majority of your plate contains raw and cooked vegetables, fruits, legumes and beans, nuts, seeds and whole grains. When you eat more plants, you're helping your body get the key micronutrients it needs to function at its best.
Tips for success:
Beans, nuts and legumes are great sources of plant-based protein.
Eat a colorful variety of plants to ensure you're getting the best nutrients for your body.
Choose Healthy Fats
Get your healthy fats from whole plant-based foods like nuts, seeds and avocados. Then, minimize (or eliminate) the amounts of extracted oils and processed fats you cook with on a daily basis.
Tips for success:
Nuts, seeds and avocados (all plant-based whole foods!) are great micronutrient-dense sources of healthy fats.
Minimize or eliminate extracted oils (like canola) and processed fats (like margarine).
Consider Nutrient Density
A variety of nutrients – such as vitamins, minerals and phytonutrients – are essential for good health. Eat a rainbow of fruits and vegetables along with all kinds of whole grains, beans and other unrefined whole plant foods to get the most out of your diet.
Tips for success:
Build your meals around recipes that emphasize plant-based foods.
Choose foods rich in micro-nutrients when compared to total caloric content.
FOOD REVOLUTION






AFRICA FARMERS MARKET™


Grow Healthy, Grow Strong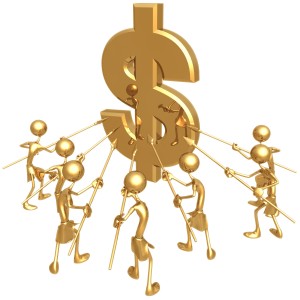 KCD
Keep Costs Down Warehouse Club™

KCD-Keep Costs Down Warehouse Club will be established to caretaker for today's consumer who loves a good bargain. KCD Warehouse Club will stock few items, around 4,000. The lack of selection will be deliberate and three-quarters of what it sells will be what we call "triggers," staples such as cereal, detergent and paper towels. The remaining 25 percent will be what we call "treasures," items that make shopping an adventure.

Turn the corner and you might find Sony flat-screen TVs, designer watches, and designer handbags that appear on our shelves one day but are gone the next. The uncertainty is intended to create a sense of urgency, and will be part of KCD Warehouse Club shopping experience. Our market research has given us a clear understanding of our target market. Our philosophy is understanding what's going to excite the consumers and then making sure we have the product that's going to be there to excite them.

All our products will be 30 percent lower than a conventional supermarket providing huge savings to the consumers. A low price doesn't necessarily mean something is cheaply made. Our Stanley Crane will manufactured products will undergo regular, intense scrutiny by our quality control staff, checking every detail, and searching for flaws. For KCD Warehouse Club, it's doing the little things right, over and over again, that will make the company a success. KCD aims to create one of the most devoted followings of any store on the African Continent.

A distinctly "no-frills" operation



KCD Warehouse Club will break every retail rule - imagine a store that never advertises, has no signs in its aisles, doesn't bag what you purchase, and charges you a fee just to walk in the door. Its floors will be bare concrete slabs, which are more durable and easier to maintain than linoleum or carpet; its ceilings steel beams and huge skylights, to save electricity. Merchandise will be stacked on the same industrial pallets on which it is shipped, saving millions in labor costs.

One peanut butter, one bottle, one package, one choice: Making people decide, causes confusion, and they will ultimately decide to walk away. At KCD, there will be no need to make those decisions. We will do the shopping for you.

Benchmarking Company - Costco


Food Export

About 700 million people in 76 low-and middle-income countries are food insecure, and the situation could grow worse in the poorest countries. Some countries—due in part to policy changes and stronger economic growth—have significantly improved their food security situation since the 1996 World Food Summit. This includes several countries in Asia, Sub-Saharan Africa and Latin America. We intend to export our products to countries with stronger economic growth.

Need to Develop & Market a New Product?

SCC provides comprehensive new product development and manufacturing solutions. We enhance the success, speed, and profitability of launching new consumer products into the market.

Value-Added Sourcing

Source/Qualify Manufacturers
Supplier Development
Supplier Management
Quality Control
Finishing, Assembly, Packaging,
Shipping
Quality Documentation and On-site Quality Audits
Quality Control and Assurance Inspections and Reports
Laboratory and Certification Testing
CAD Design
Engineering Support
Prototype Creation
Manufacturing Development


BLUE CRANE CHICKENS™
INDWE

Blue Crane Chickens™ will comprise two broiler processing facilities located in Hammanskraal (Gauteng) and Hisbiscus (KwaZulu-Natal). Blue Crane Chickens™ will have its own breeding and hatchery operations, and will process approximately
100, 000 thousand broilers per week. The company will utilize a large number of contract
growers to rear birds for slaughter. Blue Crane Chickens™ will supply processed chickens to the quick-service restaurant industry, wholesalers, food distributors, exporters, and supermarkets. In addition, we will supply the mining industry, hospitality, and catering companies.